Visit www.ridgewaybattle.ca for more on the 1866 Battle of Ridgeway, www.fenians.org on the Fenians,
and www.ridgewayreads.com for festival events and ticketing detail.
---
BATTLE OF RIDGEWAY AND 1866 FENIAN RAID ON CANADA CONFERENCE SPEAKERS
June 2, 2012 - 1:00 - 4:00 PM - Sanctuary Centre for the Arts - 209 Ridge Road - L0S 1N0 followed by Reception 7:00 PM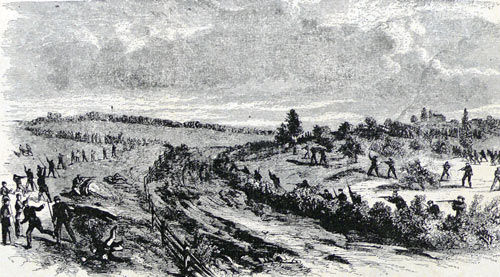 Robert Kearns (Moderator) is the President and Founder of Kearns Insurance Corporation and Kearns Investment Corporation and has been continually involved in the commemoration of Irish and Canadian history. Originally from Dublin, he graduated with a Bachelor of Arts Degree in Archaeology and Greek and Roman Civilizations from University College Dublin, before immigrating to Canada in 1979. As the Chairman and Founder of Ireland Park Foundation, he articulates his vision of creating full recognition for the Irish community and their history in Canada. He also serves as Chairman of the campaign for Celtic Studies at St. Michael's College at the University of Toronto and Director of the Halifax Aircraft Association, a ten year project with Canadian veterans to restore a second world war Halifax bomber to commemorate the ten thousand Canadians who failed to return from their service in bomber command. More recently he has undertaken the cause for official recognition of the "Ridgeway Nine"—modern Canada's forgotten first servicemen killed in action on June 2, 1866.

William Jenkins is an associate professor of geography and a member of the graduate programs in geography and history at York University. His published work initially focused on social and economic transformations in nineteenth- and twentieth-century rural Ireland and has more recently concentrated on the lives and allegiances of Irish immigrants and their descendants in urban North America. His work has appeared in the Journal of Historical Geography, Immigrants and Minorities and the Journal of Urban History, among other scholarly outlets. His book, Between Raid and Rebellion: the Irish in Buffalo and Toronto, 1867-1916 will be published by McGill-Queen's University Press in the fall of 2012.

Brian Reid was born in Fort Erie and grew up in Ridgeway. He joined the Canadian Army in 1957 as a gunner and was commissioned in the Royal Regiment of Canadian Artillery in 1961. During his career he served in a variety of regimental, staff and liaison appointments in Canada, the United States and Europe. His final appointment before he retired in 1994 was in the Director General Military Plans and Operations division in National Defence Headquarters. His published works include RCHA - Right of the Line (co-author,) Our Little Army in the Field: The Canadians in South Africa, 1899-1902, No Holding Back: Operation Totalize, Normandy, August 1944 and Named By The Enemy: A History of the Royal Winnipeg Rifles as well as studies in Fighting for Canada: Seven Battles, 1758-1945 and More Fighting for Canada: Five Battles, 1760-1944. When not in Snowbird mode, he and his wife Patricia live in Kemptville, Ontario.

Peter Vronsky is the author of the recently published Ridgeway: The American Fenian Invasion and the 1866 Battle That Made Canada, (Penguin Books), the first book published in over one hundred years on the forgotten Battle of Ridgeway. He is a documentary filmmaker and the author of two bestselling true crime history books on the psychopathology and culture of serial homicide from the Roman Empire to the Washington beltway. Ridgeway is based on his recent Ph.d. dissertation at University of Toronto in the history of espionage and international relations in Civil War-era Canada. He is a sessional professor at Ryerson University History Department where he teaches courses in 19th and 20th century new military history and international relations and is currently writing a new biography of the Dulles brothers based on recently declassified (2004) CIA files.

David A. Wilson is a historian of Irish political traditions throughout the Atlantic world is the author of the two volume Thomas D'Arcy McGee Volume 1: Passion, Reason, and Politics 1825-57 and Volume 2: The Extreme Moderate, 1857-1868. (Queen's McGill University Press) His books include Paine and Cobbett: The Transatlantic Connection; Peter Porcupine in America: Pamphlets on Republicanism and Revolution; Ireland, a Bicycle and a Tin Whistle; United Irishmen, United States: Immigrant Radicals in the Early Republic; The History of the Future; Ulster Presbyterians in the Atlantic World; and The Orange Order in Canada. He is currently working on a book on Canadian Fenianism. He is coordinator of the Celtic Studies Program and a professor in the Department of History at the University of Toronto.